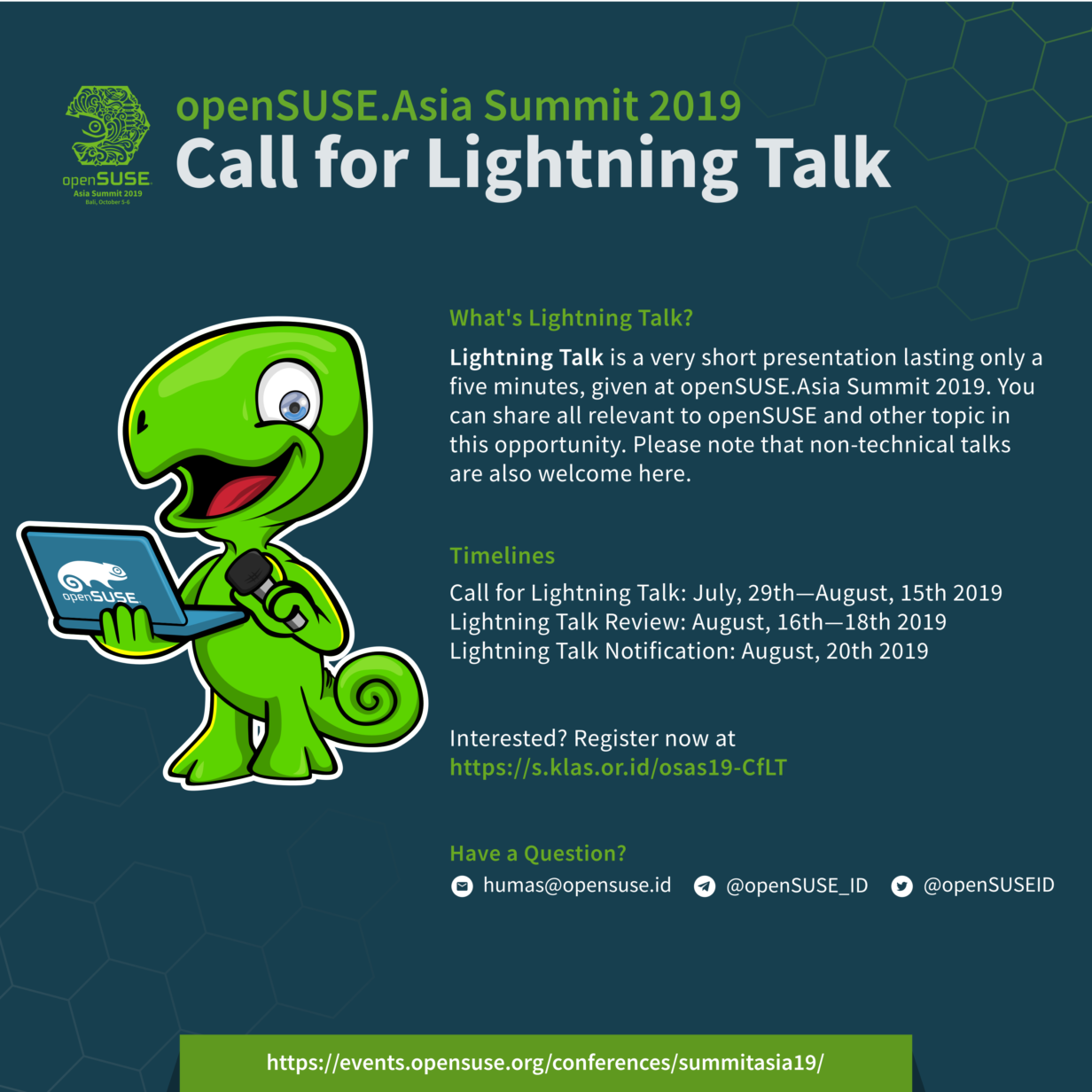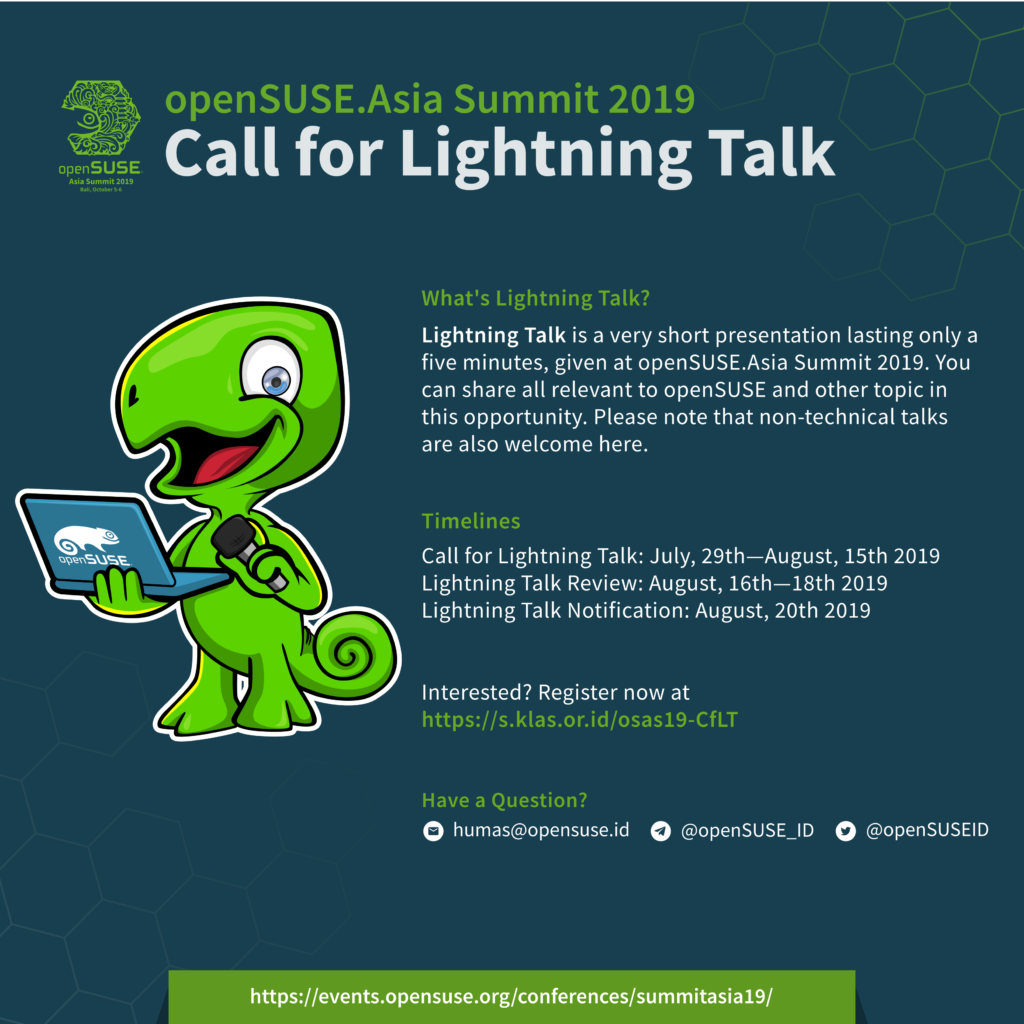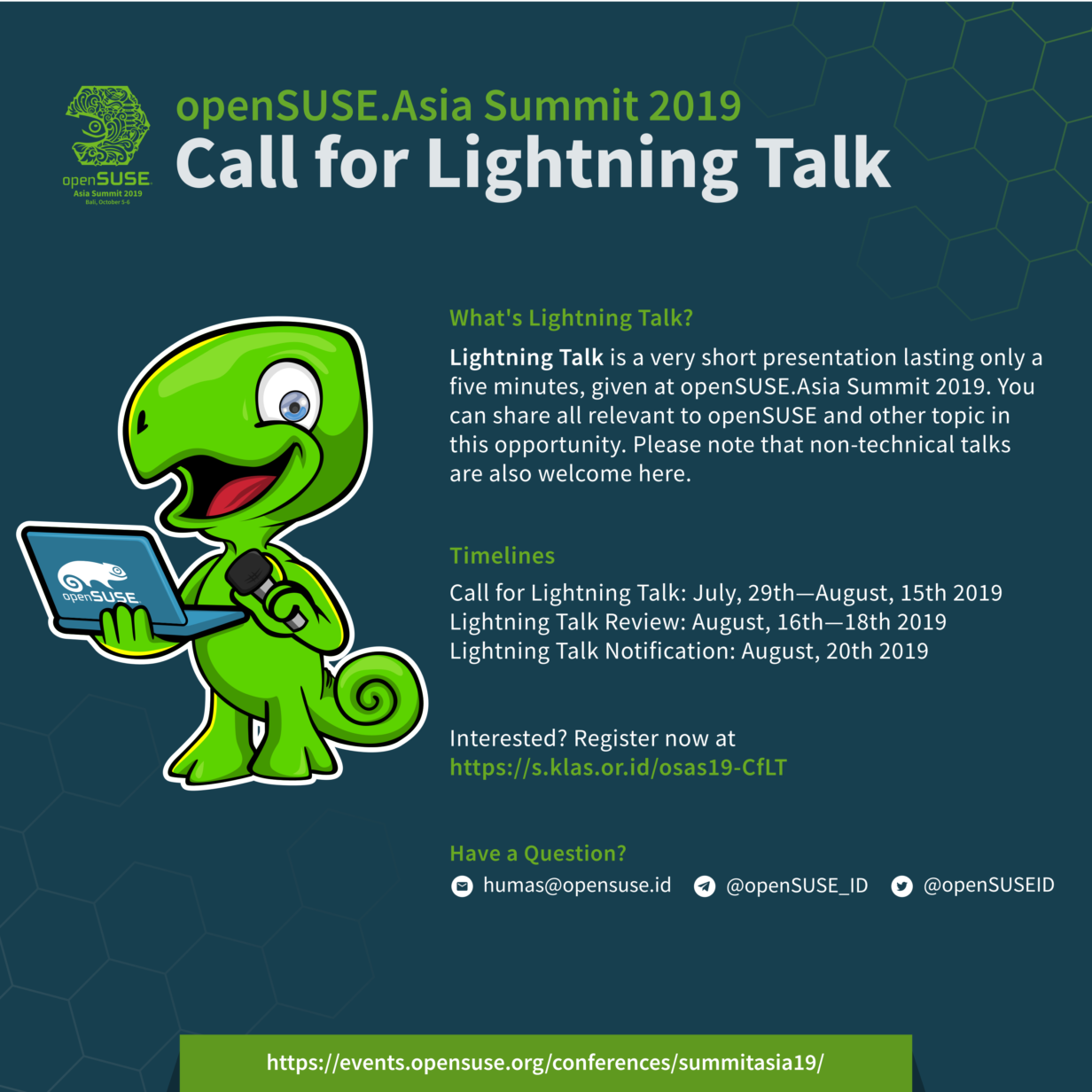 openSUSE.Asia Summit 2019 will invite lightning talk relevant to openSUSE and other topics like Cloud, Virtualization, Container, Container Orchestration, Linux desktop environments and applications since openSUSE is a collection of various FLOSS products. The examples of the topics (not limited to) are as the following:
openSUSE (including Leap, Tumbleweed, Open Build Services, OpenQA, YaST)
openSUSE Kubic, Cloud, Virtualization, Container, and Container Orchestration
Embedded and IoT
Linux kernel and file system
Security (Access/Integrity control, Cryptography, Vulnerability management)
Desktop environments and applications (e.g. GNOME, KDE, XFCE)
Office suite, graphic art, multimedia (e.g. LibreOffice, Calligra, GIMP, Inkscape)
Multilingualization support (e.g. input methods, translation)
Other software running on openSUSE
Please note that non-technical talks are also welcome. For example:
Explanations of FLOSS technologies
Development, Quality Assurance, Translation
Tips & Tricks, Experience stories (success or fail), Best practice
Marketing and community management
Education
A lightning talk is a very short presentation lasting only a five minutes, given at openSUSE.Asia Summit 2019.
Timeline:
Call for Lightning Talk: 29 July-15 August 2019
Lightning Talk Review: 16-18 August 2019
Lightning Talk Notification: 20 August 2019
Register now at https://s.klas.or.id/osas19-CfLT